10th-letter.livejournal.com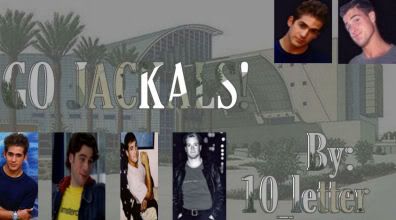 Creidt for the banner goes to the amazing OnlyTrueLove!
Title:
Go Jackals! Chapter 1 of 8)
Summary:
A Nick/Greg AU set in college. Vaguely inspired by the song "Hey Mickey" and my un healthy love for writing Nick/Greg roleplaying and/or AU
Warnings:
Naughty PG-13 - R language ahead!
Spoilers:
None, Riley's in it, so maybe a spoiler for Season 9?
( Go Jackals! Go Jackals! )